Meet Our Team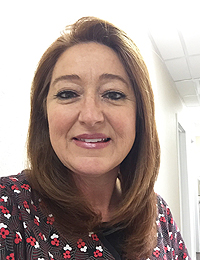 Cindy Herto, Office Manager
Cindy is our Office Manager. She graduated from Brevard Community College in 1987 with an Applied Science Certificate in Dental Assisting. She has worked as a Dental Assistant for 25 years. Cindy came to work with Dr. Stewart in 2000 and has been happily employed since! in 2012, Cindy moved into the position of a Dental Office Manager.
Cindy has valuable dental knowledge and experience that she is happy to share with you. From managing all front office tasks to assisting with patients, Cindy is cross-trained in all aspects of our dental practice. Like all of our team members, Cindy wants your visit to our office to be as stress free and enjoyable as possible.
Cindy has been married for over 30 years and has 2 sons and a beautiful granddaughter. In her spare time, she enjoys fishing, shrimping, riding motorcycles, camping and having a good time with her family and friends.
C Lee Stewart, DMD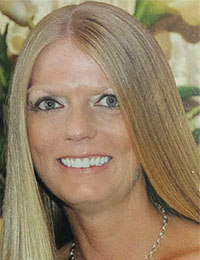 Michelle Abbey, Certified Dental Assistant
Michelle has been our full time assistant since 2005. She was born in Murray, Kentucky. Ironically, Dr. Stewart was born in Murray too! Michelle began her dental career in 1995 by completing the dental assisting program through the International Correspondence School in Scranton, Pennsylvania. She was certified by the Dental Assisting National Board in 1998. Michelle is also a member of the American Association of Dental Assistants. When Michelle is not busy here in our office, she and her husband John, enjoy spending time with their family, riding motorcycles, camping and attending their church on Merritt Island.
C Lee Stewart, DMD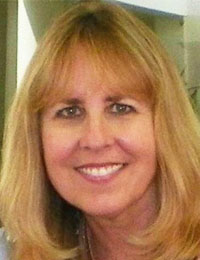 Linda Williams, Dental Hygienist
Linda is one of our dental hygienists. She grew up on Merritt Island. She received her A.S. Degree in Dental Hygiene at Pensacola Junior College in 1977. She has been with Dr. Stewart's office since June, 1990. She is a member of the American Dental Hygiene Association, and the Brevard Dental Hygiene Association.
Linda is married with 2 adult daughters. She loves the outdoors, bicycle riding, camping and photography.
"I love our office! We have a great team and all work well together. We will make your feel welcomed and special."
C Lee Stewart, DMD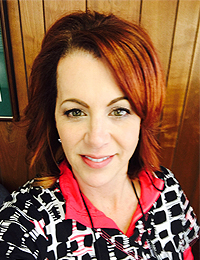 Stephanie Baker, Dental Hygienist
Stephanie joined our practice in 2013 with 20 years of experience in dentistry. She graduated with her Dental Hygiene degree from Brevard Community College in 2000. Her clinical skills, efficiency and professionalism earned her the Hu-Friedy Golden Scaler Award.
Stephanie is civic-minded and you will find her involved with several charities. She is also actively involved with her church. Stephanie is married with 3 children and 3 grandchildren. Her weekends are spent involved with various family and community activities, riding her Harley-Davidson, music and spending time with family and friends.
C Lee Stewart, DMD